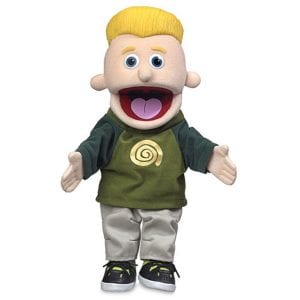 40cm Eddie Puppet
A wonderful Muppet like Puppet! 40cm Tall. You can make him talk when you put your hand into his mouth. Hours of fun guaranteed with this fun and educational Puppet.
Recommended Age: 3 + years
40cm Eddie Puppet Puppet for Kids, Schools, Teachers, Theaters, Kindergarden or for any family or friend fun together.